Wedding Day Preparations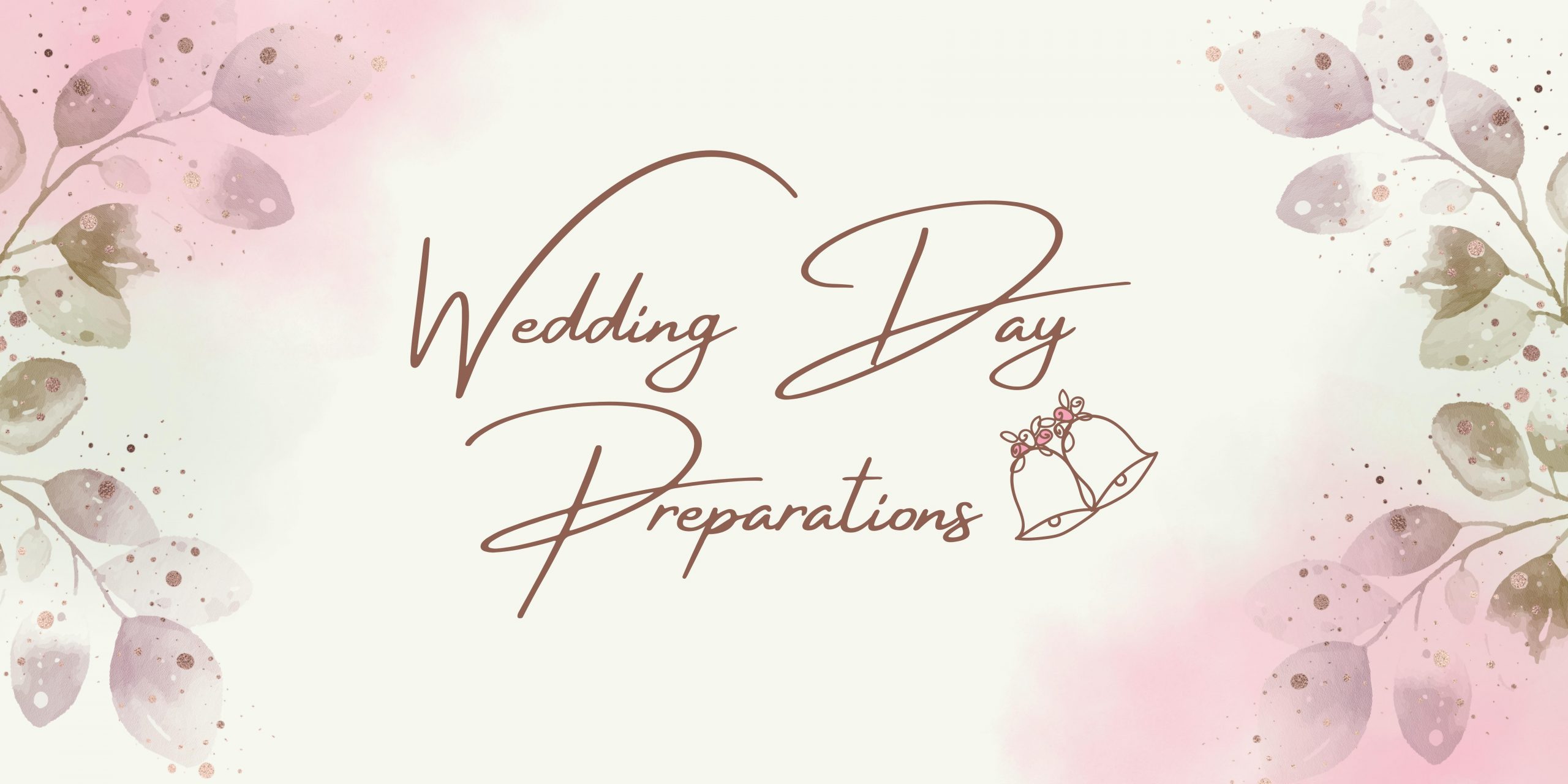 For this blog I joined forces with Fitness Expert Noirin so we could pool our joint knowledge and experience to help advise on Beauty and Fitness issues when looking at wedding preparations.
Preparing for the wedding day, keeping stress to minimum during the build up and looking and feeling your best on the day can be a challenge, Stress can aggravate ones skin so months before the wedding one needs to be thinking about stress busting and toning exercise as well as a skincare regime to keep nasties at bay.
Leonilla's thoughts:
As you can imagine over the years as a Skincare Specialist and Make-up Artist I have helped many a bride (and the occasional groom) prepare for their big day. Bringing the expert in sooner rather than later is of great benefit for delivering results.
It should be borne in mind that pre wedding preparations for some can become a stressful time. Stress busting exercises are therefore a must combined with toning fitness as required. Noirin will cover these areas off but what concerns me is that stress levels can affect to skins condition, namely breakouts, eczema and fine lines.
Therefore before one starts on the road to make-up trials we first need to assess a skin condition (ideally a few months prior to the wedding) and then carry through a skincare regime up to the event consisting of a Guinot facial treatments as well as home care.
Some body toning, slimming and cellulite attack to compliment Noirin's exercise regime can also be implemented at the same time. At our Skinmaze Beauty Salon in Westbourne we have the Guinot TechniSpa to come to the rescue.
With the skincare under control we can the focus on make-up requirements for the day (the wedding itself, the photo shoot and the dinner and party afterwards). As wedding and fashion photographer Deborah Hurst points out, use of the correct make-up on the day for the camera lens is imperative. Too much shine is a classic problem.
So in assessing make-up requirements we need to see what will look and feel right for the day in front of friends and family and what will work best in photos and video archiving the great day for the future. Wedding makeup must not block pores and must allow the skin to breathe which is why I recommend selecting Jane Iredale mineral makeup.
A Jane Iredale Facial Spritz used before and after make-up application is very important for a wedding makeup since it helps with hydration and improves longevity of the appropriate products for the skin.  Mattifying and avoiding shine is a must. Usually my preferred foundation for a wedding is the Jane Iredale Purepressed powder which ticks all the right boxes.
For more Wedding Makeup Thoughts visit Skinmaze on YouTube where we pick up tips from a Jane Iredale Mineral Make-up Artist and a Wedding Photographer.
Noirin's thoughts:
It's natural to want to look your best for your wedding day but you don't want the thought of getting in shape to seem daunting or to become and added stress.
Plan ahead, give yourself plenty of time and then you will achieve the desired results.
Embarking on a training regime with your other half can be a great way of keeping each other motivated and getting to spend extra time together before the big day.
At our fitness studio we are always happy to train both brides and grooms to be. Most wedding dresses, particularly strapless dresses, provide the ideal opportunity to show off a toned chest, back and arms. We can tailor and upper body resistance program which will help brides build lean muscle without bulking up. Working on obliques and abdominal muscles as part of a dedicated core program equals a slim waist and nice flat tummy and a more flattering look.
Also while you don't want it to totally steal the snow, who wouldn't want a Pippa Middleton behind whilst walking up the aisle? Skating, lunging and squatting exercises performed in a fun and functional way can help get you there.
Its likely that lots of your spare time is currently being taken up by wedding planning.
For time stretched brides and grooms wanting to achieve slimline look, high intensity intervals can be the most time efficient way of getting into that fat burning zone.
More than anything it's important that your pre wedding fitness regime is fun and enjoyable not something you come to dread. We always sit down and have a detailed consultation with each of our brides and grooms. We then come up with an individualised program precisely tailored to how they want to look and what they want to achieve.
As a future bride or groom you may value the private atmosphere of our fitness studio in Penn Hill. Alternatively lots of us dream about the possibility of a beach wedding so with Spring finally here why not work out on the beach in the run up to your wedding day too? What ever your pre wedding workout wishes are we are more than happy to oblige.

Holding Back Time at Leonilla.com
---