Leonilla tours Guinot Paris France Facilities
In early 2015 Guinot Paris was the destination for Leonilla, founder of the Guinot Crown Salon Skinmaze in Westbourne Bournemouth.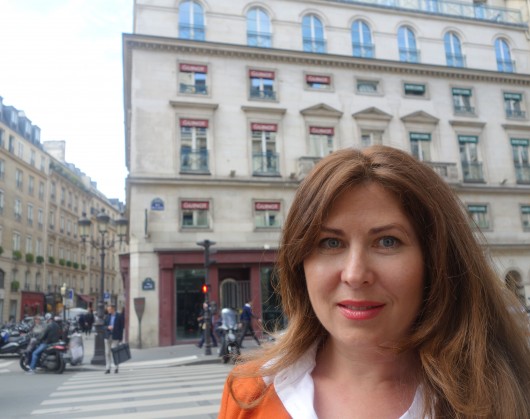 Privileged to be invited by Guinot UK she visited the attractive historic building housing the Guinot Paris Global Head Office in Rue de la Paix Paris, metres from the Hotel Ritz Paris in the Place Vendome  from where she moved on to the state of the art Guinot production and research and development facilities at Dammaries Les Lys an hour out of Paris.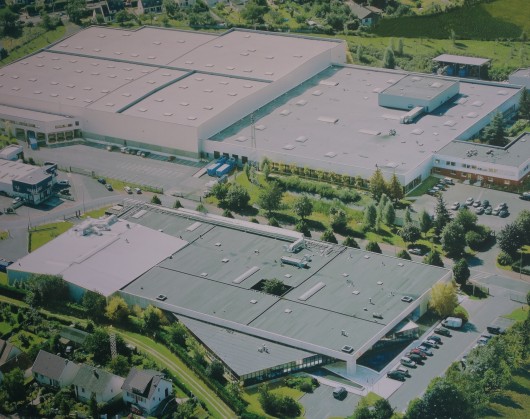 These vast facilities (pictured above) employing hundreds of people are the production house for Guinots global skincare sales.
Unlike many skincare brands that outsource some of their production, Guinot maintain total control of production and quality by producing everything at their own facility.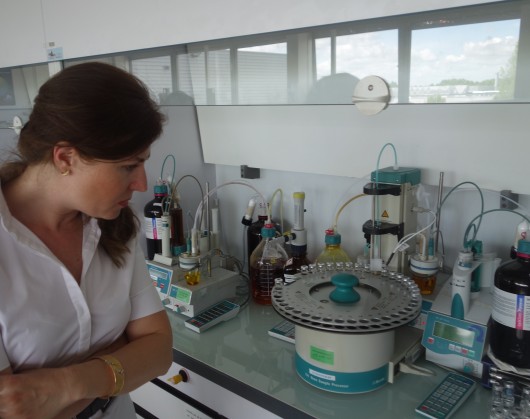 It is here that a dedicated team of professionals also develop new skincare treatments, products and enhancements to current products.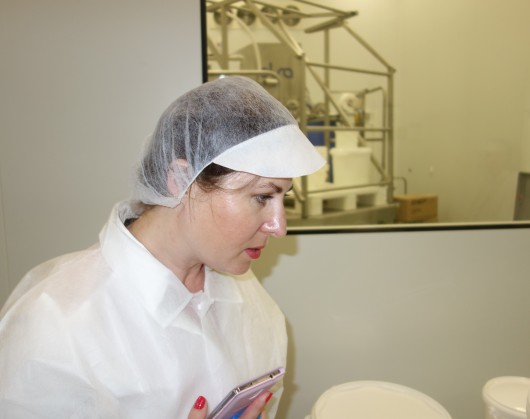 Quality control is paramount. Checks are made on raw materials arriving at the facility which need to be passed before starting their journey through the production cycle.
Every step of the way there is focus on cleanliness and quality control.
To ensure safety, Guinot formulates and manufactures its products in accordance with pharmaceutical standards of precision.
The Guinot Paris laboratory has a double ISO 22716 and ISO 14001 certification, 2 important international standards in the cosmetic industry.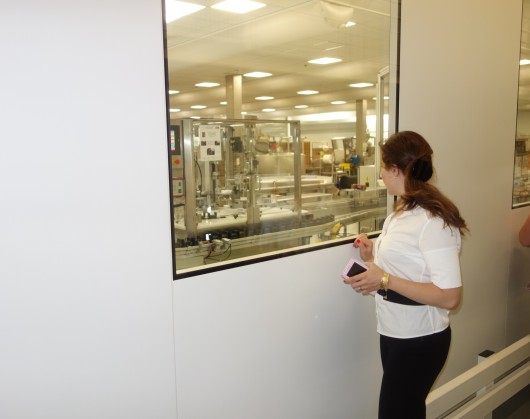 Eventually the Guinot Paris products are packaged and stored ready for dispatch to Guinot UK or one of the other 70 plus Guinot global markets and from there onto the Guinot salons, ready to meet their ultimate clients.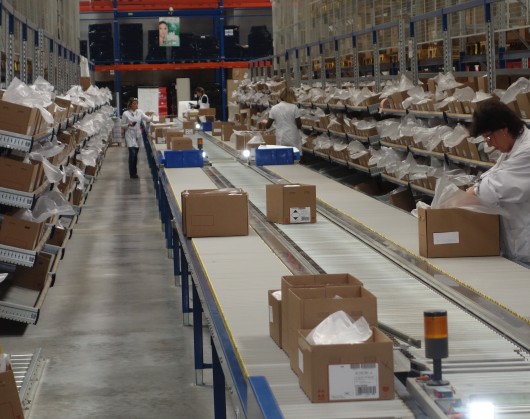 Leonilla Comments: ' I have been working with the Guinot brand for some 15 years and it was a great honour to now be invited to Paris by Guinot to visit the research and production facilities and to meet with some of the enthusiastic and dedicated team of professionals and to be taken through the Guinot History to date. When you see the full operation needed to bring that salon or homecare product to my salon, you can be nothing but impressed. My discussions with the research team were particularly rewarding providing me with an insight on how skincare is continually developing. A big thank you to all concerned.'